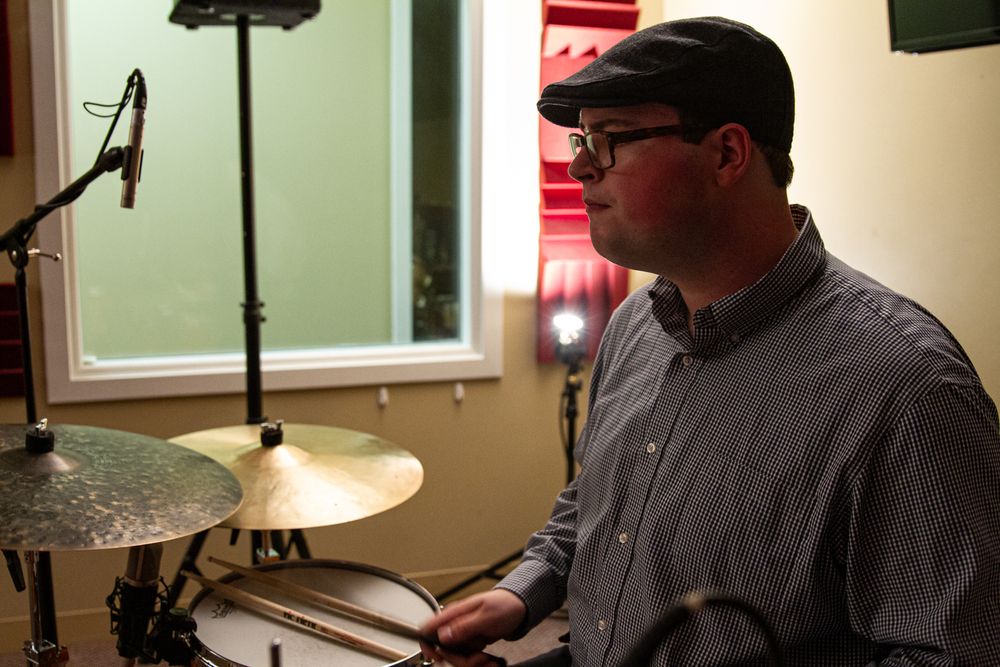 Composer/bandleader/drummer John Dalton has chosen the jazz guitar trio as the vehicle to express his musical vision, and he has done it brilliantly. His compositions are complex without being busy, and allow the soloists (Jim Robitaille on guitar and Sean Farias on bass) to build around and through them. There are several jazz drummers who are busier than Dalton, and intrude more forcefully, but Dalton does an excellent job of adding more than what is required while at the same time making sure that what he contributes is exactly what the song needs. At times, you know he is the leader of the band; at others, it isn't so obvious. This is a CD that rewards multiple listens, and delivers revelations with each hearing.
-Neal Weiss (Whaling City Sounds) on debut album Indigo Skyline
On Dalton's Indigo Skyline, the trio showed themselves pushing post-bop progressive harmonies and grooves with a light touch, attentive to group dynamics, detail, tunefulness, and a personal sense of swing
Jon Garelick, Boston Globe
John is a high level percussionist whose main area of focus is the drum set. His expertise also includes the history and performance practice of the drum set, and I have witnessed his abilities as a performing artist and ensemble leader. He brings technical excellence, musical sense, dynamics, and heartfelt soul to his playing, making him a valued asset for any music making enterprise in the current overly commercialized music scene. John has considerable experience and expertise in all aspects of drumming and percussion, having performed for many years. I feel his positive impulse for originality in his art - compositional, performance, and ensemble direction - coming from a foundation of immersion and fluency with the tradition of jazz, makes his work vital and at the cutting edge of jazz innovation... I have performed with him onstage, and experienced the intensity he brings to a performance. 
-royal hartigan (Vijay Iyer, Kenny Barron, Rudresh Manhanthappa, Wadada Leo Smith, Blood Drum Spirit)
Today on the professional band stand musicians can expect great musicality, originality, expression and groove with John. He has truly achieved his own voice on the instrument and is a dynamic performer on all levels. His compositions are outstanding, which only adds to the wealth of knowledge of music that he draws upon and is clearly evident in his inspired playing. 
Chris Poudrier (Dave Liebman, Karl Berger, Tony Monaco, Eric Wyatt, Santi Debiano, Jim Robitaille Trio)
John Dalton's Spheres of Influence
Sphere's of influence is a modular ensemble led by drummer John Dalton. It performs original compositions, standards, as well as arrangements of well known repertoire. The group size is flexible, but it is most often operates as a trio, quartet, or quintet. The group has played at various concerts and occasions, including the New Bedford Jazz Festival, and was recently awarded a Mass Cultural Council grant. 
Inquiries
Email spheresofinfluence info@gmail.com